At some point in your screenwriting career, you're probably going to need or want an agent, manager, lawyer, or combination of those. But what's the difference between the three? Disney writer Ricky Roxburgh writes "Tangled: The Series" and works on other Disney TV shows regularly. He's had experience with all of the above, and is here to explain!
With one click
Export a perfectly formatted traditional script.
Try SoCreate for free!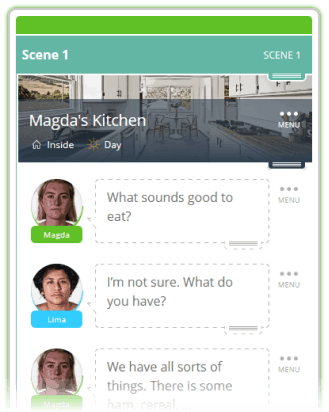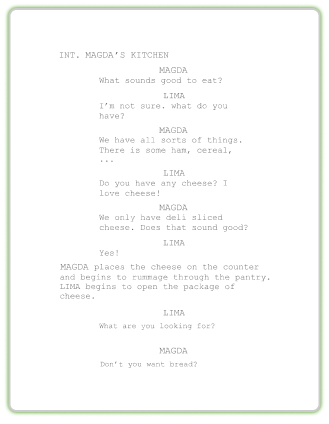 ...Then...
Screenwriting Manager:

You'd hire a manager to promote you, your writing, and your skills, and to help you develop your career. Often, a manager will also be a producer on a project. They take anywhere from five to 50 percent of your overall pay, though the average is somewhere around 15 percent. They can't legally negotiate deals on your behalf – you'll need an entertainment lawyer for that.

"Managers, they're managing your career," Ricky explained. "They're helping guide you, find the right samples, choose the right samples to write. They give you notes, and they develop material with you."

Screenwriting Agent:

"Agents get you in front of people and negotiate deals," Ricky said.

Agents are harder to come by, but these are the people who will help get you in front of the right people and send out your material. They are licensed to negotiate deals, and typically take 10 percent of that deal. Writers aren't required to have an agent, and many agencies look for writers who have been successful at obtaining work and making script sales on their own before choosing to represent them.

Screenwriting or Entertainment Lawyer / Attorney:

A lawyer won't try to get you a job, but they will represent you and negotiate deals. They can also litigate and work through contractual issues. Your attorney typically takes five to 10 percent or can charge hourly (the average is around $300 per hour, according to this article in Script Magazine). Some writers forgo an agent and just have an entertainment attorney on retainer.

"An attorney is there to negotiate deals and make sure that you're safe, protected," Ricky told us. "You should never go into a contract blind. You should never negotiate on your own behalf."
You may also be interested in...