Calling all Texas-based screenwriters! Are you looking to grow and develop your screenwriting skills? Have you recently found yourself googling "screenwriting classes near me" with lackluster results? Well, this is the blog for you! Today I'm listing some of the best screenwriting classes in Texas. If you know of a scriptwriting class or program that's not listed here, please comment with the information below, and we'll be sure to add it when we update this post!
With one click
Export a perfectly formatted traditional script.
Try SoCreate for free!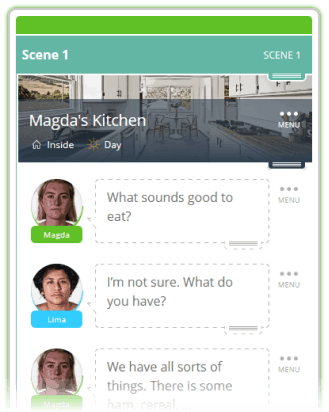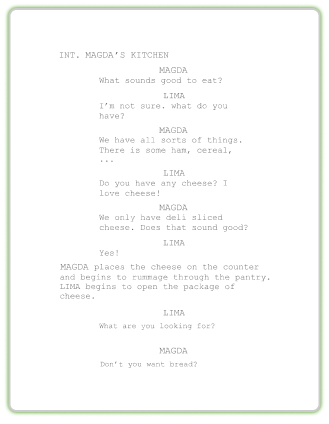 ...Then...
The Screenplay Workshop with Jill Chamberlain
Founded by longtime script consultant Jill Chamberlain, The Screenplay Workshop provides lectures and classes to screenwriters of all levels. Chamberlain's "Nutshell Technique" is the foundation of all of the courses offered, so the lessons provided are unique compared to most screenwriting classes and programs. Classes include writing for television, a screenwriting master class, and a mock television writer's room workshop. The Screenplay Workshop has both in-person and online courses.
The University of Texas at Austin Radio- Television- Film Moody College of Communication
The University of Texas at Austin, Radio-Television-Film program within the Moody College of Communication (UT RTF)(wow, that's a mouthful!) offers one of the most affordable Masters of Fine Arts screenwriting programs in the USA. But, it's not easy to get into. The program only admits seven MFA students a year! UT RTF's Screenwriting MFA includes a hands-on writer's room experience, access to internships in Los Angeles, and a broad curriculum focused on television and film. If you're interested in an MFA program in Texas, this is one to keep in mind! Austin, of course, is home to a very creative community, and it's also the epicenter of the film industry in Texas, with events like the famed Austin Film Festival.
Story and Plot
Working screenwriter Tom Vaughan teaches straightforward how-to courses on using screenplay structure to your advantage. Vaughan has more than 20 years of screenwriting experience, with his most recent film "Winchester" debuting in 2018, starring Helen Mirin. He touts his ability to cut through the clutter of all the screenwriting books and courses out there and says he will simplify the script choices for you instead of overcomplicating them. Want to feel liberated by screenplay structure, rather than stifled by it? Story and Plot offers workshops and courses in Houston, Dallas, and online.
Austin School of Film
The nonprofit Motion Media Arts Center hosts the Austin School of Film, which provides more than 500 classes in film, art, and technology year-round. Its diverse selection of scriptwriting classes includes an eight-week introductory screenwriting course and a 10-week feature writing-focused course. At the end of each of these screenwriting courses, students will have a completed screenplay! That's exciting. Keep up with the Austin School of Film's course offerings here.
Meetup and Eventbrite
These two websites are great for finding screenwriting classes near you because you can search by your Texas city or zip code. But they also offer online screenwriting courses that you can take from just about anywhere. Some accounts to follow for classes and workshops include:
I hope this list was helpful for all the screenwriting folks in Texas! Hopefully, this blog introduced you to some of the fantastic educational screenwriting opportunities in the Lone Star State. Happy writing!
You may also be interested in...