"Give me the f***ing software! Give me access to it as soon as possible."
It's rare that we allow anyone to see how the SoCreate Screenwriting Software works. We fiercely protect it for a few reasons: We don't want anyone to attempt to copy it, and then deliver a sub-par product to screenwriters; The software needs to be perfect before we release it – we want to prevent future frustrations for screenwriters, not cause them; Lastly, we're certain that the software is worth the wait. We're revolutionizing screenwriting over here! Rome wasn't built in a day 😊
But every now and then, we take the opportunity to demo SoCreate to working screenwriters to make sure we're on the right track. And, as expected, we still are! Screenwriter Adam G. Simon, most known for Man Down starring Shia LaBeouf, recently toured SoCreate headquarters in San Luis Obispo, CA and experienced the software during a private presentation.
With one click
Export a perfectly formatted traditional script.
Try SoCreate for free!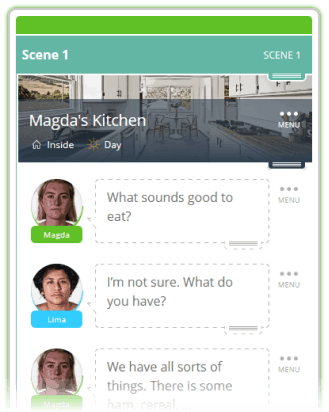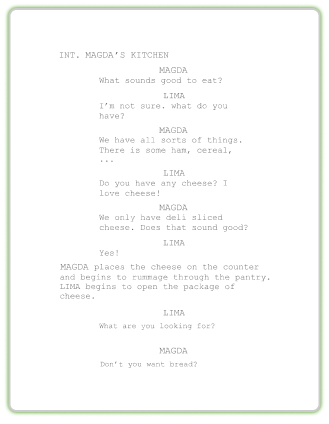 ...Then...
Adam, who acts and writes in Hollywood, started his professional career in theater while working as a bodyguard and protection specialist. When he wroteMan Down, he said he didn't know much about traditional screenplay formatting or working with Final Draft and had used free software to write the original screenplay. "It was a nightmare to reformat and make changes," he said, adding that SoCreate would help solve so many formatting challenges that might stop a new screenwriter from even starting.
Adam's current projects include Point Blank (post-production), for which he wrote the action thriller screenplay for Gaumont Films and Netflix, and The Raid, which he co-wrote with filmmaker Joe Carnahan based on the popular cult Indonesian film of the same name.
For future projects, he said he can't wait to get his hands on SoCreate.
Do you also want the earliest possible access to the SoCreate Software? Be sure to sign up for our beta list to be the first to know when SoCreate is available. Beta trials are on track to launch soon.
Big thanks to Adam G. Simon for stopping by SoCreate to see what we're all about. It was a pleasure meeting you, and we're looking forward to the first film you create with SoCreate software!
You may also be interested in...