If you're lucky enough to get a meeting with a development executive, we want you to be ready. So, we asked a former development exec what screenwriters should expect. There's a difference, now, between a general meeting and a pitch meeting.
In a pitch meeting, you've most likely already met or spoken with the people you're pitching to, and you're trying to get the general flavor of a specific script across in a concise, visual way.
With one click
Export a perfectly formatted traditional script.
Try SoCreate for free!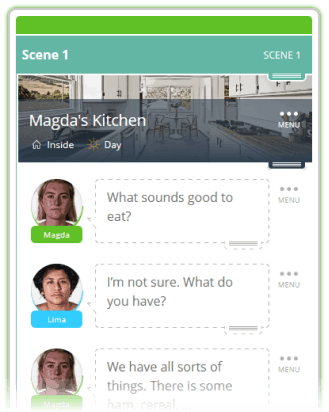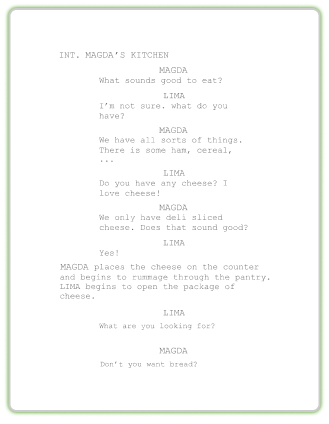 ...Then...
A general meeting, however, is "more of a get-to-know-you, really just about selling yourself, much more than it is about selling any story or any pitch," Danny Manus told us. Manus, who now runs his own business No BullScript Consulting, teaches screenwriters what they need to know from an executive's perspective. Because screenwriting, after all, is as much about the writing as it is about business sense.
"A general meeting is going to happen once, as an exec, I read your script, I liked your script, I want to meet with you, see what you're working on, not just talk about the script that I read, which is fine, but I want to see what else you're working on."
So, if all goes well, what does a perfect general meeting look like?
Act like a business person. Don't be afraid to be your true self. And express your ideas!
Seems easy enough, 😉
You may also be interested in...