The allure of Tinseltown is strong, especially for US-based writers. In India, it might be Mumbai or Lagos in Nigeria, but the appeal is the same: these places are associated with greatness. If you've made it here, you've likely found some notoriety for your writing talent, built a strong filmmaking industry network, and, most importantly, you're earning a steady paycheck. But these things we associate with being a great, successful screenwriter do not just appear for the lucky few. These writers took their writing from good to great and earned their place in the industry by honing their talent through constant practice and grit. And you know what? So can you.
With one click
Export a perfectly formatted traditional script.
Try SoCreate for free!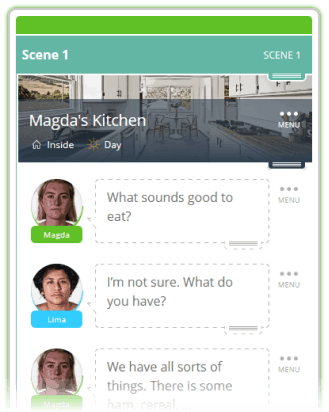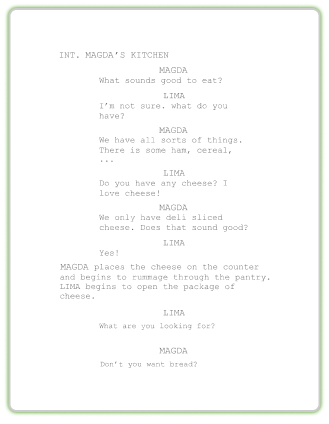 ...Then...
In the end, that's a simple truth. Raw talent alone won't get you there, and veteran TV writer and producer Ross Brown agrees. Ross now teaches creative writing for the MFA program at Antioch University Santa Barbara, but his career began by writing and producing shows, including "The Facts of Life," "Who's the Boss?" and "Step by Step." His hard lesson for students?
That's it. Read and write. Put in the time. Make sacrifices. And you will get better!
In his book "Outliers," Malcolm Gladwell famously said that after talking to some of the greats, whether athletes or musicians, he calculated that it takes approximately 10,000 hours to master something. Now, how long it takes you to reach those 10,000 hours is up to you. So, if you're picturing your life as a successful screenwriter five years from now, you do the math. Then, make a screenwriting plan.
One of the more frustrating parts of screenwriting for many writers is working within screenwriting software that's uninspiring and hinders creativity. SoCreate will change all of that, and you can be the first to try it by signing up here without leaving this page.
Without having to learn an archaic piece of screenwriting software, SoCreate may help you knock a few hours off that 10,000-hour estimate 😊 and get to your final draft faster. Just remember, you need more than one screenplay … many more. You'll learn what works simply by reading and writing so much, I can guarantee it.
You'll take your writing from good to great in no time, and who knows, we may see your name in lights.
Hard work is what separates the amateurs from the professionals, and success must be earned,
You may also be interested in...