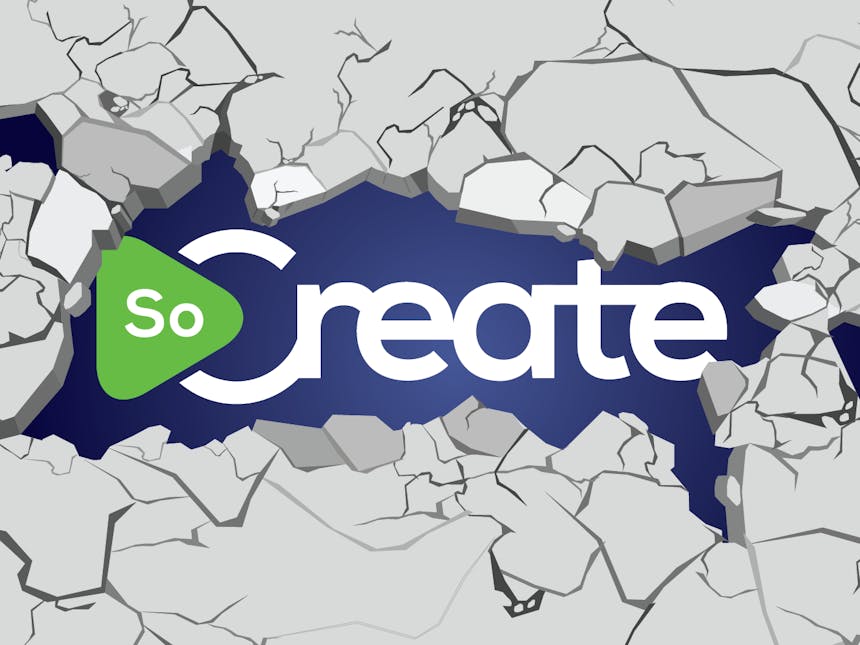 Today is a new day. It's the day we ratchet forward the dial on our time machine as we begin to build a bridge to a new dimension, to a future where creators that write for the screen are unbounded by the rigid frameworks they currently must adhere to. This is a future I have been thinking about for a very long time. It is a future that will be funded by the past 10 years of hard work, dedication, and my family's life savings. It is an inflection point that will cause a cataclysmic change in the way creative works are brought to life. It will be the new reality that writers have craved since they began imagining stories in their heads. It will be a future that we love.
Today, on behalf of my amazing team, I am proud to introduce you to SoCreate, a new company that will unite the world through storytelling. We have made it our duty to do things differently. We are inspired to remove the shackles of frustration inflicted on the beginner and the professional writers. Their screenwriting software war stories echo in thunderous fury with reoccurring themes of dissatisfaction that we believe apply to the broader writing community. SoCreate will terminate those frustrations. Our web-delivered screenwriting software platform will allow your creativity to flow in new ways never possible before. We are going to enable you, stand up for you, and even fight for you. Every decision we make will value you, the writer, as the most important factor of its outcome. Writers, you are our leader and we pledge to follow you.
It is our plan to build an amazing screenwriting software service and company by following these core guiding principles:
Always put the writer first

Everything we do is inspired by writers. If they don't love what we are doing we have nothing.

Keep it simple

Everything from our User Interface to our Policies, Procedures, and Code will be intuitive and will not require instructions. We deliver on clear, simple, and elegant.

Be deliberate

We don't do things or add features just because we can. There's a reason and purpose for everything we do.

Focus on the details

It's the little things that separate the truly great from everyone else. We WOW and WIN in the details.

Work hard, be smart, and do what is right

Creating the future is extremely hard. We overcome the odds by being dedicated, educated, and aligned.

Remember, there is always another way

No matter what challenges we face, we will overcome them. We have options all around us.
Our principles were based on our beliefs in excellence, quality, dedication, and most importantly serving you, the writer. We are going to do everything in our power to stay true to these principles and true in our dedication to you. You are our guides and we are always seeking your feedback and approval. So please, do us a favor and get involved. Writers, we are always interested in talking to you, to learn more about your processes, and how our software can serve you better.
Today, my team and I are thrilled to announce our new company to the world, and what we are dedicating our lives to.
If you would like to get early access to our private beta, please sign up for it now and we will notify you when we are ready for your feedback. You can optionally opt-in to our newsletter and follow us on twitter and facebook.

To writers, and to the future of screenwriting!
You may also be interested in...