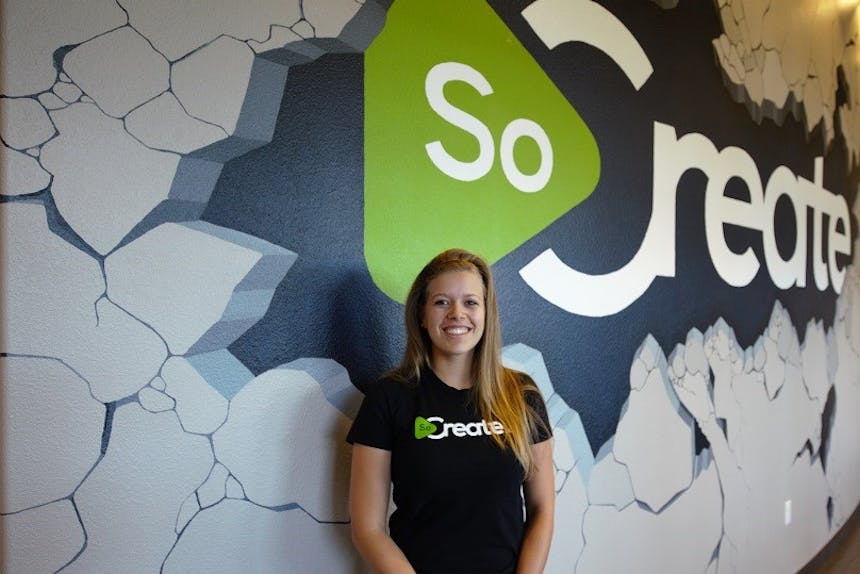 SoCreate's the Name and Growth Is Our Game!
Times are exciting here at SoCreate! This week, we welcomed 5 new members to our team--including myself!--to help provide you, our valued readers and writers, with the best possible solution to all of your creative screenwriting needs. It is our continuous goal to ensure that the writer ALWAYS comes first.
Over the new few weeks, we would like to take some time to individually highlight each of our great new hires, sharing a bit about what makes each of them unique and a great fit for our team.
To start things off, Hello! My name is Alli Unger, and I am SoCreate's new Director of Community Outreach. Born and raised in the small town of Gilroy, CA (most notably recognized as the Garlic Capital of the World), my journey to the Central Coast and SoCreate began a few years ago with an acceptance letter from Cal Poly San Luis Obispo. After 4 years, I graduated from Cal Poly with a degree in Marketing Management and a minor in Studio Art. Unable to part with the beautiful Central Coast post-cap and gown, I decided that staying in the area was the right path for me. After gaining some valuable experience at another company in digital marketing, event coordination, and content creation, I decided it was time for a change of pace. I wanted to use my skills for something more--something fast-paced, something exciting, and something on the verge of technological breakthrough. SoCreate was the perfect fit.
In my free time, I like to spend my days enjoying all that this beautiful area has to offer. Set perfectly between the beach and the mountains, San Luis Obispo County makes hiking and beach-bumming (two of my favorite things), all in the same day, a weekend staple. I also enjoy painting, horseback riding, playing volleyball, and...oh yes, blogging. ;)
After my first few days here, it is easy to say that I am extremely excited to get things started. SoCreate's inviting culture and drive for success are truly inspiring.
Cheers to exciting times and the future of screenwriting!
Until next time, readers.
コメント